NTHC celebrates 19th year with "Bringing Digital Health Interventions to Scale and Beyond"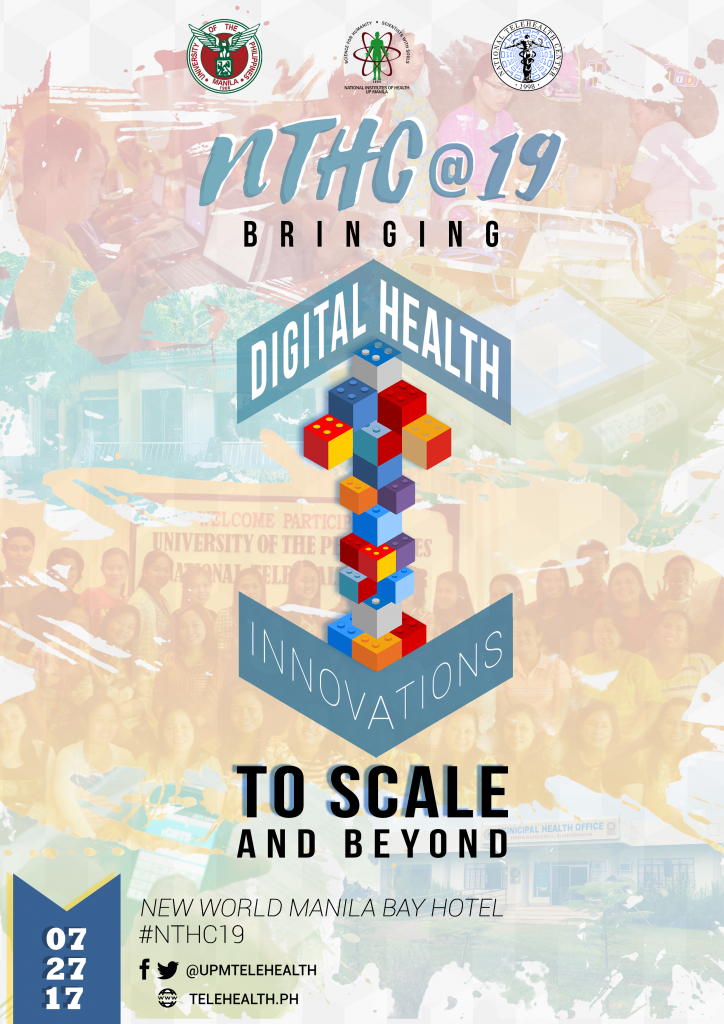 This year marks another milestone for eHealth in the Philippines as NTHC celebrates its 19th year of being at the forefront of health IT innovations, affirming its original mandate to improve the health of Filipinos through the optimal use of information and communications technology (ICT). Its initial work focused on building internal UP Manila capacities, both in physical infrastructure and people's capacities, bringing forth the true potential of ICT. NTHC has come a long way since then and has been more deliberate in taking steps towards eHealth in empowered communities.
NTHC's theme this year, "Bringing Digital Health Interventions to Scale and Beyond," means taking best practices from the various models that it has tested over the years and moving them closer to the patients and providers where care decisions are actually made. It also means careful attention to what is effective – what works and what doesn't – in its use of eHealth tools to recognize the gaps in care and to generate actionable information that is needed to improve care outcomes.
NTHC's anniversary research forum will be held on July 27, 2017 at New World Manila Bay Hotel. It is aimed at the following:
Affirm the vital role of NTHC in achieving the national eHealth strategy and the Philippine Health Agenda 2016-2022;
Present recently published researches of the NTHC and its key partners specifically in the areas of eRecords, eMedicine/telemedicine and eLearning;
Facilitate meaningful discussion in the current governance, regulatory, ethical, and legal considerations in the use of eHealth;
Increase awareness on innovation and entrepreneurship as means to streamline access to reliable, affordable, and sustainable eHealth tools; and,
Engage local software developer community/ies in eHealth.
For #NTHC19 updates, follow @upmtelehealth on Facebook and Twitter.